The girls used sidewalk chalk for the first time and loved it. Allison is such a little people person, she would run to the end of the driveway whenever kids would ride by on their bikes and say "Hi kids" just dying for some interaction. Everytime we talk about going ouside she's says "OK, but maybe kids will be there."
While I was making dinner and Daddy was playing outside with them, I looked out the window to see both of them run up to our neighbor and jump into her arms for big hugs. It was seriously the sweetest thing. Cheryl has babysat the most of any non-family member and they love to see her.
Sincewe didn't have brown chalk I had to take artistic liberties here. I'm the only one with the correct eye-color (green) and Allie with the correct hair-color.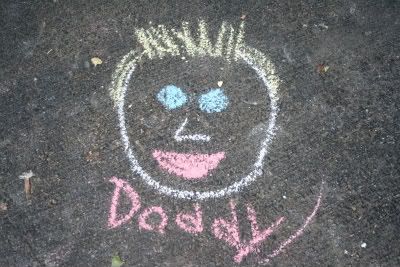 No, we don't know if we are having a Boy, it's just that the girls always say they want New Baby to be a "Baby Brother." I had to indulge them.
Every moment is a teachable moment...
Daddy's contribution, a whale. The girls love Jonah and the Whale.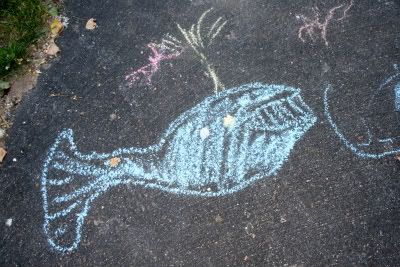 And just becasue it's pretty and all of the pale pink ones are past their prime. Spring is over way too fast in my opinion.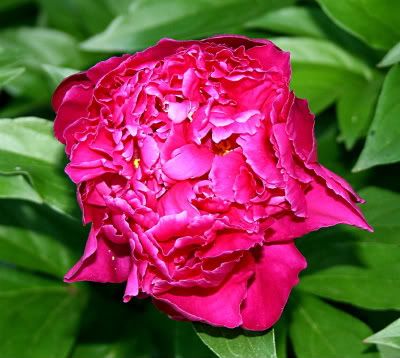 Here are some entries I enjoyed from my favorite blogs this week
"Beads Don't Smell Good" and
"emboridery is like coloring in slow-motion" I couldn't have said that better myself! Oh and I love the kids answers to all these Father's Day questions about Dad. Too cute!